In business, you're going to get rejected. There's simply no way around it.
If you're not getting rejected, you're not doing your job as a business owner.  It is your job to get out there, show your value and sell your product or service.
It doesn't matter if you're just getting started or you've been in business for years – someone is going to tell you no.
That doesn't mean that rejection doesn't feel bad sometimes or that you shouldn't REALLY have wanted that client.
Here are a few techniques that we can employ to mentally prepare ourselves for when rejection DOES happen (because it's going to).
It's easy to forget once we onboard a client, how amazing it felt to GET them as a client.
We quickly move into the client relationship and it becomes business as usual.
Remember how amazing it was to have that successful first date? Which led to more dates and eventually a proposal?
Then once the proposal happened, the planning became a blur until the actual "I do's"?
That's essentially what it's like once you land a client.
They become part of your new normal and "business as usual".
But what about that networking event that you attended and connected with 3 people that may lead to future business?
What about the person who asked you to do a presentation for their firm?
What about the current client that is stressed and asked if you could re-negotiate their contract to add in more responsibility?
What about the referral from your client because they are happy with your current work?
All of it is considered a "yes" in my book and it should be considered a "yes" in your book because it's a win.
Too often, my clients classify a "win" as landing the client.
Those are larger wins but if the space between the larger wins continues to get further apart, you'll lose your motivation which leads to entrepreneurial burnout.
So, I always tell my clients how important it is to celebrate EVERY Yes, no matter how big or small.
Because that small win today may lead to big opportunities for the future!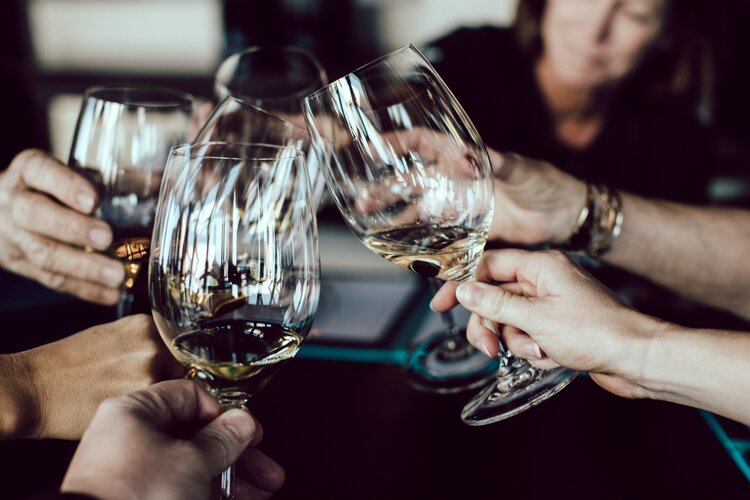 2. Stop Taking it Personally
I hate to break it to you but if someone tells you that your product or service isn't a good fit for them currently, it's not a personal attack on you as a person.
It's so easy to fall into the mental trap that they're saying no to you on a personal level.
They either already have someone that fills that need and if they don't, your product or service isn't what they are looking for at this time.
Instead of taking it personally, here is what you can do to make sure that you turn this "no" into a learning experience. (Or better yet, the possibility of business in the future!)
1. Analyze the reasons behind why the individual or company decided not to use your product or service. (Note, to do this you have to ask WHY they said no, unless they volunteer the information!)
2. Regroup to see if there was a better way you could have presented your product or service.
3. Shift your approach to incorporate all the lessons that you learned from the rejection and bring that forward into the next sales conversation.
3. Create More Opportunities for Yesses
The last thing that I always recommend to my clients is to create as many opportunities for sales conversations as possible.
It becomes easier to handle rejection when you know that you have more meetings and opportunities to close sales tomorrow.
People who take rejection personally are the ones who don't have a lot of prospects in their pipeline, so every rejection is devastating.
Sales is a numbers game.
When we don't have a lot of appointments or opportunities booked, you start to focus on the "lack" of sales which is why it's more devastating to be rejected.
The more people that you have in your pipeline, the more opportunities you will have to sell your product or service.
I just taught a workshop the first week in February of how to fill your pipeline with potential clients that you love!
In this workshop, we discussed where to go to find these prospects, how to qualify them to see if they'd be a fit for our product or service, and how to close them effortlessly.
If you missed the workshop, I will be hosting another one in Sterling, Virginia this summer.
But if you're serious and ready to fill your pipeline with clients that you'd LOVE to work with and create more opportunities to sell your product or service…
Click here to book a call with me and we can see if working together is a good fit!